Tūtū and Me Traveling Preschool targets Native Hawaiian families with keiki ages birth to five in underserved communities on the five major islands in Hawaiʻi. The goal of Tūtū and Me is to meet the educational and emotional needs of families so that keiki will enter school ready to learn and succeed.
What sets this traveling preschool apart from other similar programs is that Tūtū and Me also offers support to these keiki's caregivers. In the Hawaiian culture, grandparents or tūtū are oftentimes the caregivers of keiki.  Furthermore, while both parents may work, they are still unable to afford child care and call upon the tūtū or other family members to watch their keiki.
Tūtū and Me provides learning opportunities for many aspects of keiki's development and seeks to meet the needs of their caregivers. Some aspects emphasized at Tūtū and Me include cognitive, social, and linguistic learning as well as parenting tips.
Teams of early childhood educators travel to pre-selected communities where they set up, conduct the program and pack it all away to start again for the next day's session. The curriculum is organized around learning themes and, most importantly, serves to meet the diverse cultural needs of the keiki by integrating Hawaiian values and culture.
Today, Tūtū and Me reaches thousands of keiki and their caregivers in over 26 communities across the state. This innovative traveling preschool program is done in cooperation with churches and other community organizations from Kauaʻi to Hawaiʻi Island. To find the site nearest your ohana, use the drop-down menu below! Please note, all our Tūtū and Me sites operate between 8:30AM to 10:30AM unless otherwise stated.
Be a part of our ʻohana today! Since the onset of the pandemic, all of our Tūtū and Me traveling preschools have been engaging in distance and virtual learning. To join in on the virtual fun, be sure to fill out the virtual learning application form. To be considered for an in-person spot when our preschool sites start up again, fill out the full enrollment packet. See you soon!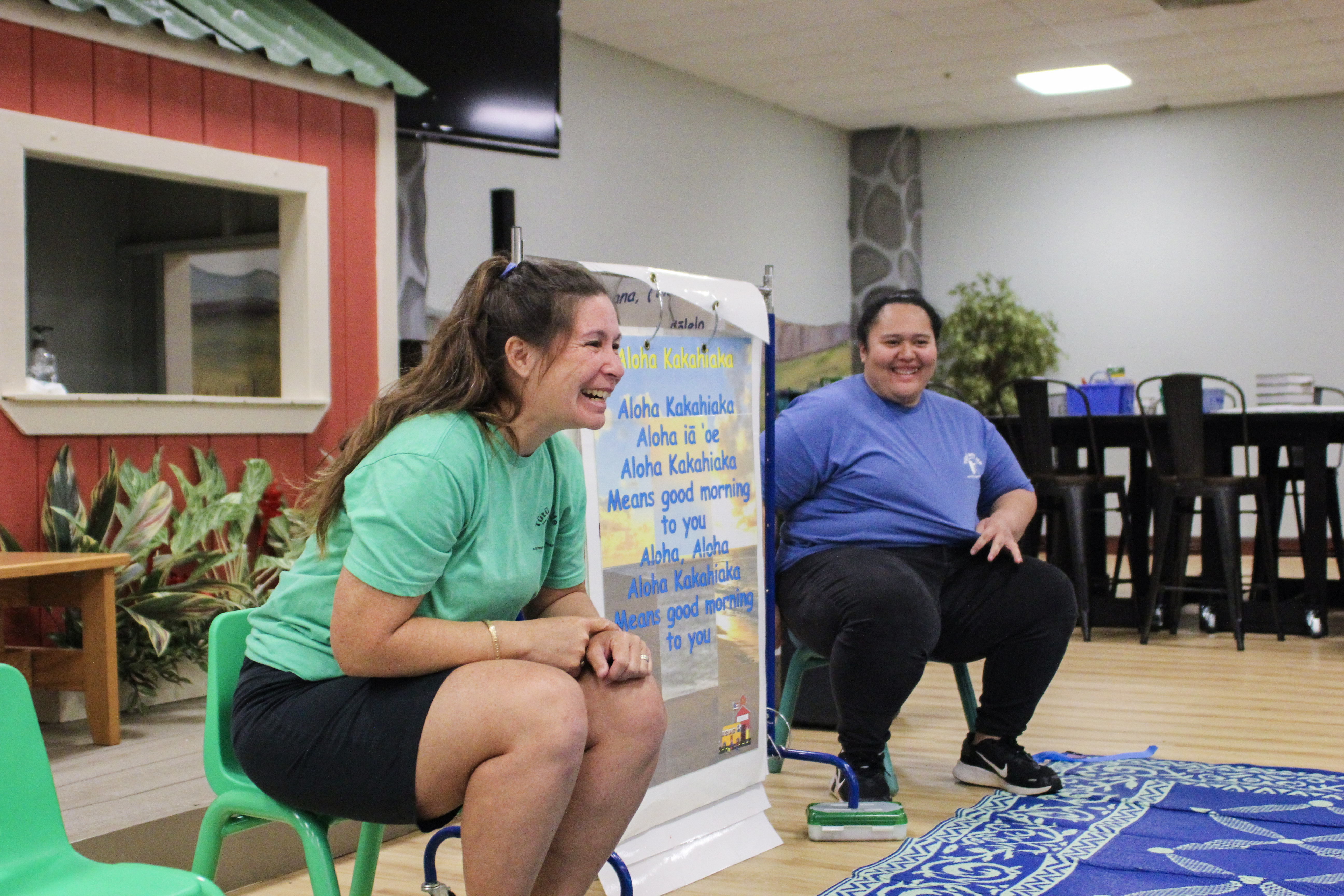 Providing enrichment opportunities and training to grandparents and friends providing in-home child care can have a big impact on school readiness.