PIDF Supports Youth, ʻĀina
This article was originally published in Midweek's Proof Positive column, on Nov. 18, 2020.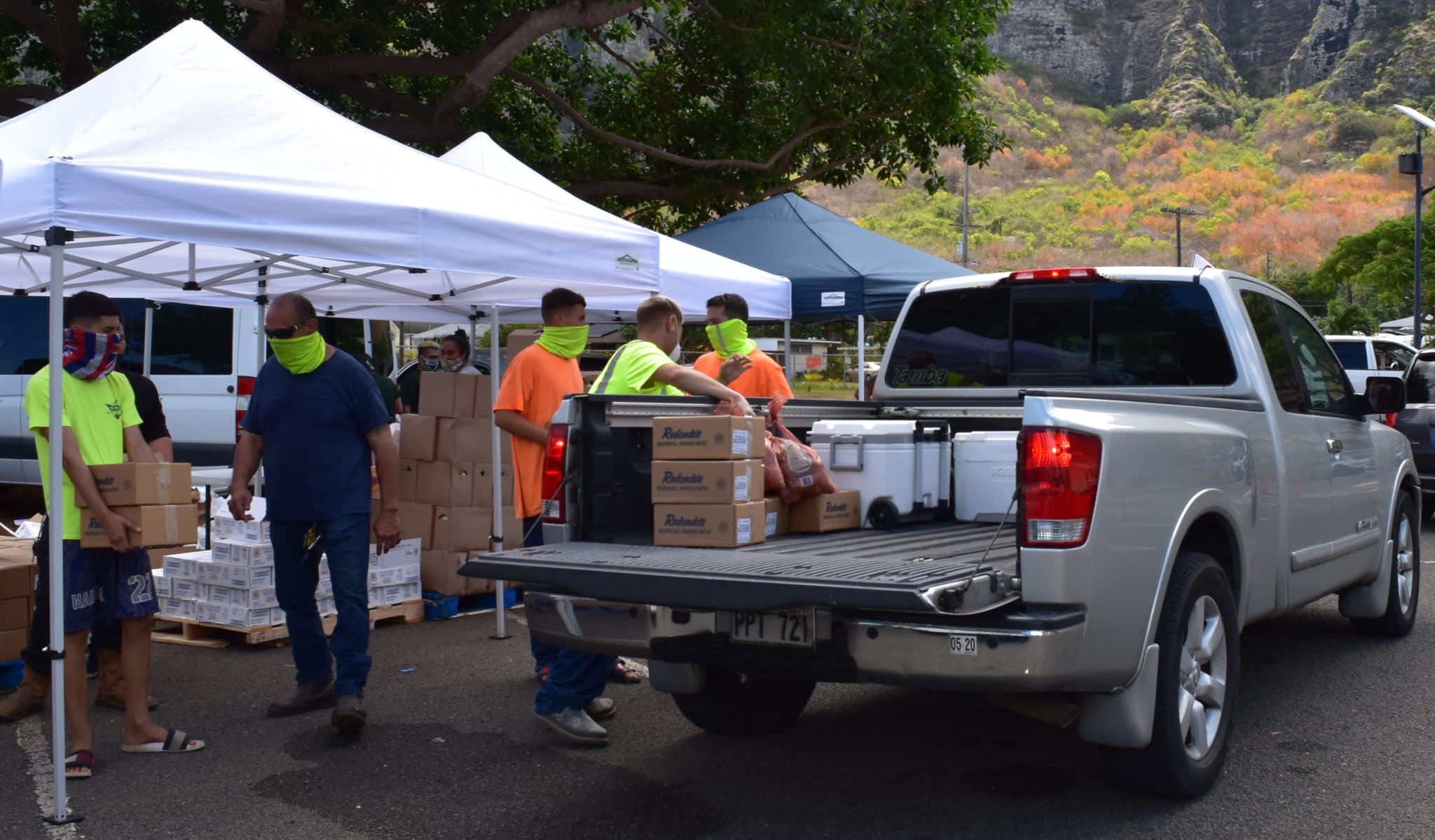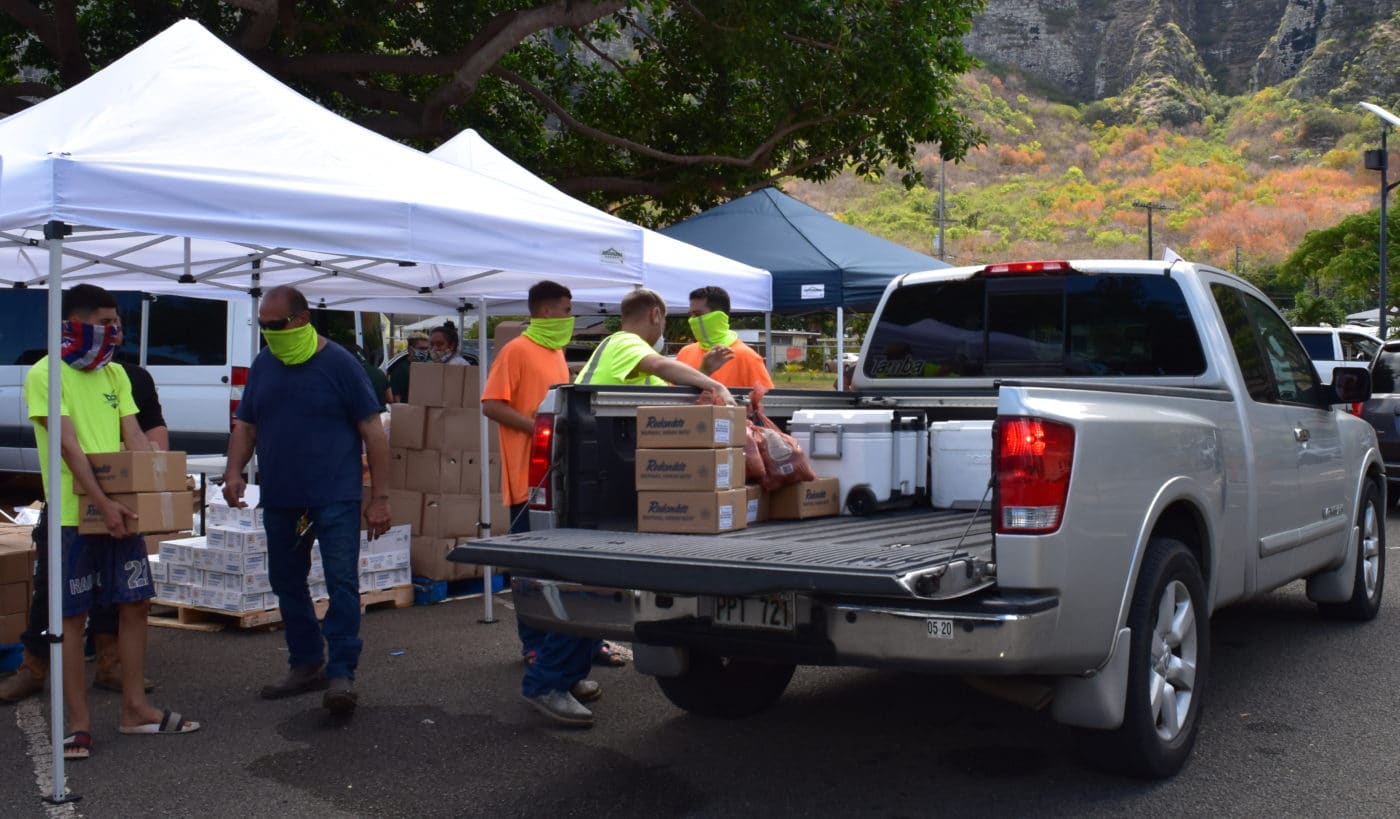 When the vehicles pulled up one after the other at the Waimānalo food distribution, the teenage volunteers loaded the trunks with food as they did for the hundreds of cars before and hundreds of cars to follow. One aunty recognized a volunteer; with an ear-to-ear smile she gave him a socially-distanced honi and took a selfie—not the first car that held up traffic to talk story with him, despite waiting in line.
"I'm from ʻNalo!" said Corlin, one of the Kinai ʻEha boys. His peers teased him for slowing down the flow.
Kinai ʻEha is a safe and future-enhancing place developing youth who have experienced trauma and disconnection from work and school. The organization is one of six agencies collaborating to repave the paths for Hawaiʻi's most vulnerable opportunity ʻōpio, youth and young adults ages 14-24, under the Kawailoa Youth and Family Wellness Center's (KYFWC) one-year project.
Partners in Development Foundation (PIDF) serves as lead agency and fiscal sponsor for the project, bringing in a $500,000 grant from the Harry and Jeanette Weinberg Foundation to support KYFWC's efforts to rehabilitate and equip over 400 youth a year with the skills needed for long-term success including independent living, personal development, and career building.
The KYFWC campus reflects a puʻuhonua, a place of safety, peace and healing for 'ōpio, most of which are native Hawaiian and Pacific Islanders. This unique web of support from state and private agencies is unparalleled in the nation; wrap-around services are also offered by Hawaii Youth Correctional Facility, a statewide juvenile prison; Olomana School, a public alternative-education school for at-risk youth and disciplinary Windward district transfers; Residential Youth Services and Empowerment, a transitional shelter for homeless young adults and daily drop-in hours for homeless minors; Hale Kipa, an emergency shelter assessing commercially sexually-exploited children; and Kupa 'Āina (a PIDF program), an ʻāina-enhancing natural farm offering restorative youth mentorship and work opportunities.
Working with opportunity youth can be challenging—the backing of the community to engage, encourage and educate ʻōpio and their ʻohana makes this unique collaboration possible. To support Hawaiʻi's ʻōpio and programs, please visit pidf.org/partners-working-for-you/ or email pid@pidfoundation.org.