A MESSAGE TO OUR MAUI ʻOHANA
We are heartbroken to see the destruction left by the Maui wildfires and are grieving alongside you at this time of uncertainty. Our Tūtū and Me ʻOhana have been impacted, and we are working to provide them with resources as they heal. This landing page will be consistently updated as things change. Please share its help with your friends and families. Many of the resources will be provided as both a link and PDF.
We are still operating our Tūtū and Me traveling preschool site to support families with young children on Maui. Our team has been actively serving more than 100 families at four sites in Kula, Lahaina, Kīhei, and Upcountry. Our programs are mobile, and can move locations as needed, which has helped respond to demand for services from families in crisis and provide important avenues for continuity and connection for young keiki and their ʻohana. We are operating one day per week at each site currently, and with increased staffing, will increase frequency to two days at each site.
Our staff from neighbor island locations are rotating in to ensure that Maui staff can be supported, while maintaining a Maui anchor at each program site. Staff are currently visiting hotels to provide keiki learning materials.
We are also working to add a Ka Paʻalana Maui pop-up program that is accessible to impacted Lahaina families and will hire Maui-based teachers who have lost their jobs to fulfill staffing needs. For more information about our current job openings please visit our careers page linked here.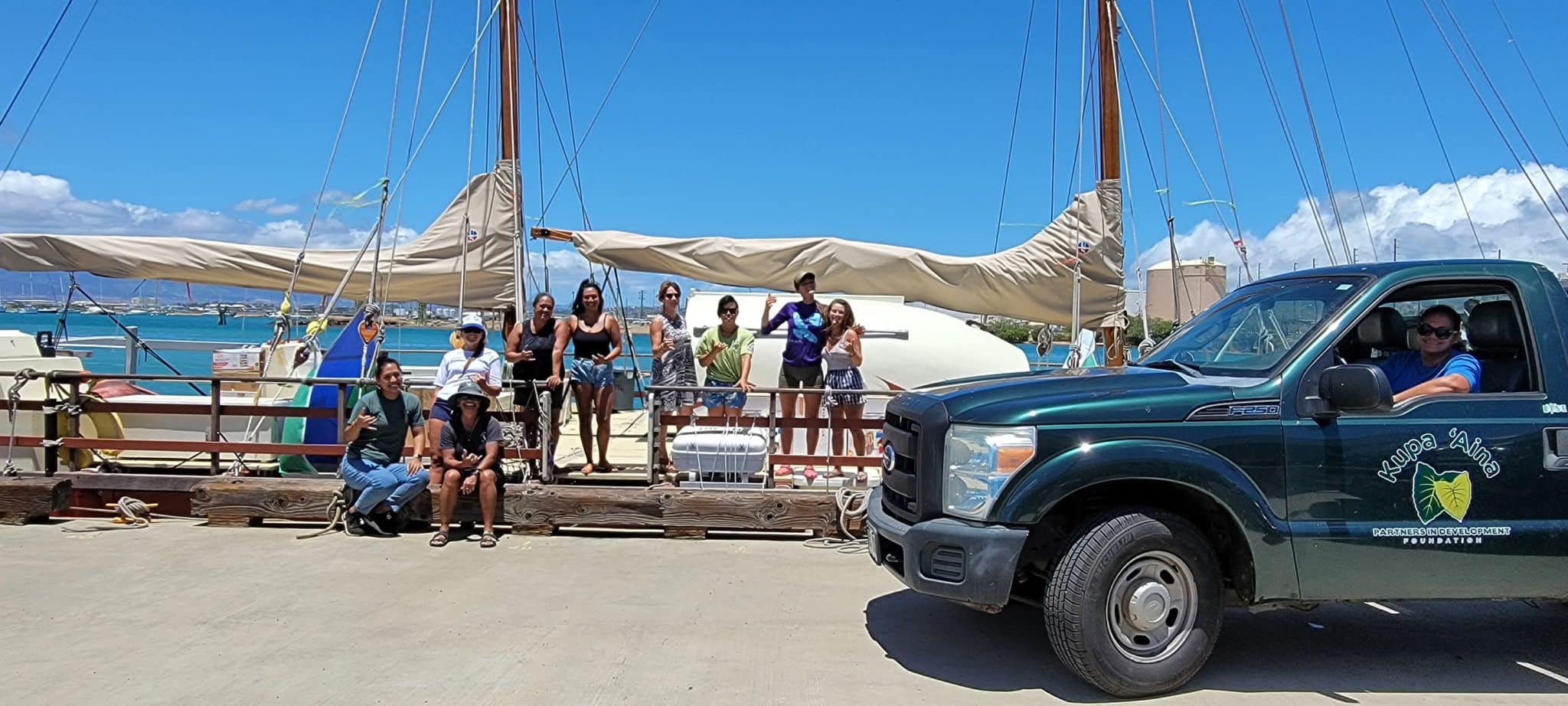 At PIDF, we're committed to meeting our community's needs. We are dedicated to standing by our current and future Maui families and staff, providing long-term support to meet their needs as they deal with uncertainty.
Through our Tūtū and Me program, we've been privileged to serve Maui families for many years now. The recent wildfires have deeply affected our PIDF ʻohana, and your continued support is invaluable.
One of the ways you can help our ʻohana address immediate needs is through the donation of gift cards in increments of $25 for local grocery stores, businesses, gas stations, and major retailers (Costco, Amazon, Walmart, Target). This will empower families to quickly purchase the essential items that are needed to rebuild their lives.
To contribute gift cards, please mail them to:
Tūtū and Me, Maui Response, Partners in Development Foundation   
2040 Bachelot Street, Honolulu, HI 96817
If you prefer a monetary donation, make a donation by clicking the button below.
Thank you for joining our commitment to making a positive impact in our community. Together, we offer hope and help to Maui families and keiki navigating challenges intensified by the wildfires.
Resources for those affected
INTERACTIVE DIGITAL RESOURCEs FOR COPING WITH STRESS
Olakino maikaʻi means physical, emotional, and spiritual wellbeing. Trauma creates a rift in that balance. Keiki may have changes in sleeping and eating routines. They may want to be more pili, or close, to you. They may cry, get angry or withdraw at times. These interactive resources can help keiki and caregivers feel ola kino maikaʻi through stressful times. This section will be updated regularly with resources.