In March of 2013, Ka Pa'alana had the honor to be the first preschool serving homeless families to receive NAEYC accreditation. To receive this accreditation, Ka Paʻalana's Hope Shelter site went through an extensive self-study and quality-improvement process. This was followed by an on-site visit from NAEYC Assessors to verify and ensure that the program met each of the 10 program standards, and hundreds of corresponding individual criteria. NAEYC-accredited programs must always be prepared for unannounced quality assurance visits during their accreditation term, which lasts five years.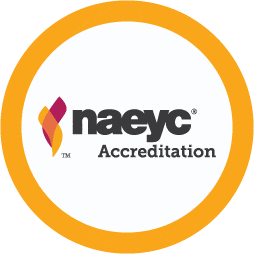 In March of 2018, Ka Pa'alana was re-accredited for an additional five years. 
Mahalo to our families and partners for helping the program achieve such high standards for our children!
The National Association for the Education of Young Children (NAEYC) is a professional membership organization that works to promote high-quality learning for all young children, from birth through age 8, by connecting early childhood practice, policy, and research. It is the world's largest organization working on behalf of young children.
For more than 30 years the NAEYC has worked across the country to implement best practices and develop a consistent understanding of how to achieve and maintain high quality, research-based education that prepares children for future success. The path to accreditation is a four-step process that functions as a mechanism by which early learning programs demonstrate their commitment to high-quality early childhood education.

Ka Paʻalana navigates communities and ʻohanas through pandemic uncertainty, providing more educational resources, supplies, and technology.