Ka Paʻalana Outreach Expands
In the midst of lockdown, social distancing, and uncertainty, keiki and adults alike learned that there is no replacement for personable interactions and connections. While it's not easy for our programs to deliver normal services, the Ka Paʻalana team falls nothing short of PIDF's mission to serve Hawaiʻi's families and live Hawaiian values.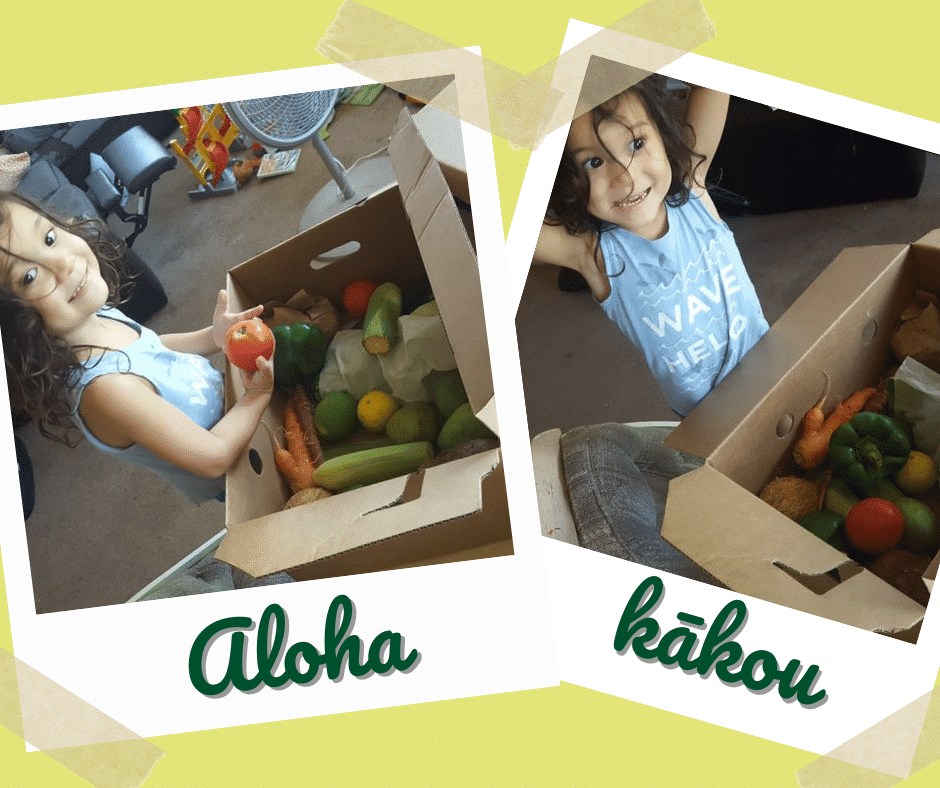 Your Waianae Boat Harbor team has been on top of their game! Every week setting up a zoom class, delivering our kōkua kits and going out of their way to deliver farm produce boxes. It really gives me and my son something to look forward to each week, said Kalia, a Ka Paʻalana parent.
While the enrollment process has not changed and continues year-round, Ka Paʻalana recognized that many more families are in need of assistance. Any ʻohana that is interested, even those who live on the mainland, may now join the program. The program's priority remains for at-risk, vulnerable families experiencing lack of housing with keiki birth through five.
At the beginning of the pandemic virtual attendance was pretty low. So, the Ka Paʻalana team persisted in encouraging ʻohana to join in on the virtual fun. The team works to wipe away the fear and embarrassment parents might have not knowing how to log on, understand the software, not having access to the technology, or being concerned about their keiki looking presentable on screen.
Ka Paʻalana navigated their community through the uncertainty, assuring them that connecting online is just as safe a space as it is in person. Ka Paʻalana also prepares and distributes many other supplemental materials and services:
Wifi on Wheels: van that provides a 100- to 200-foot network range to connect social distancing keiki with their virtual schools on the Leeward side of Oʻahu.

Monday-Friday, 8:30a.m.- 11a.m., US Vets Paiolu Kaiaulu Shelter
Monday-Friday, 12p.m.-2p.m., Kauiokalani Housing Complex parking lot

Class Dojo: an app that allows keiki to log in at any time, providing flexibility for parents and caregivers with multiple children per household
Kōkua kits: upgraded to now include 10 lesson plans and independent learning activities per week that can be done alongside Class Dojo. Pick up, mailed, or no-contact drop off on Mondays.
Zoom: 30-minute to hour-long live classes that allow keiki and ʻohana to stop what they're doing and focus on each other. One-on-one classes with teachers and home visiting is also available.
Food: donations from partners like Aloun farms, Costco canned goods, Ham Produce and Seafood, and Chef Hui Hawaiʻi are coupled with kōkua kits as much as possible, but dates may vary.
Clothes: clean keiki clothes and diapers available for no-contact drop-offs
While the team seems like they work nonstop, Ka Paʻalana is always looking for ways to improve. Feedback from paper surveys handed out during distributions or from online sessions have helped the team cater their services and donations to meet the needs of the ʻohana during this time of the pandemic.
If you'd like to help and support Ka Paʻalana, they are happy to accept donations as simple as headphones for keiki who have to take classes with large ʻohana in small spaces. Other items like hygiene products, ie., diapers, wipes, towels, and blankets or batteries and power back ups for electronics are always in need. For more information, contact us!