Ka Baibala now on Bible App
To see the Hawaii News Now article, go to hawaiinewsnow.com/2020/12/15/entire-bible-olelo-hawaii-theres-an-app-that/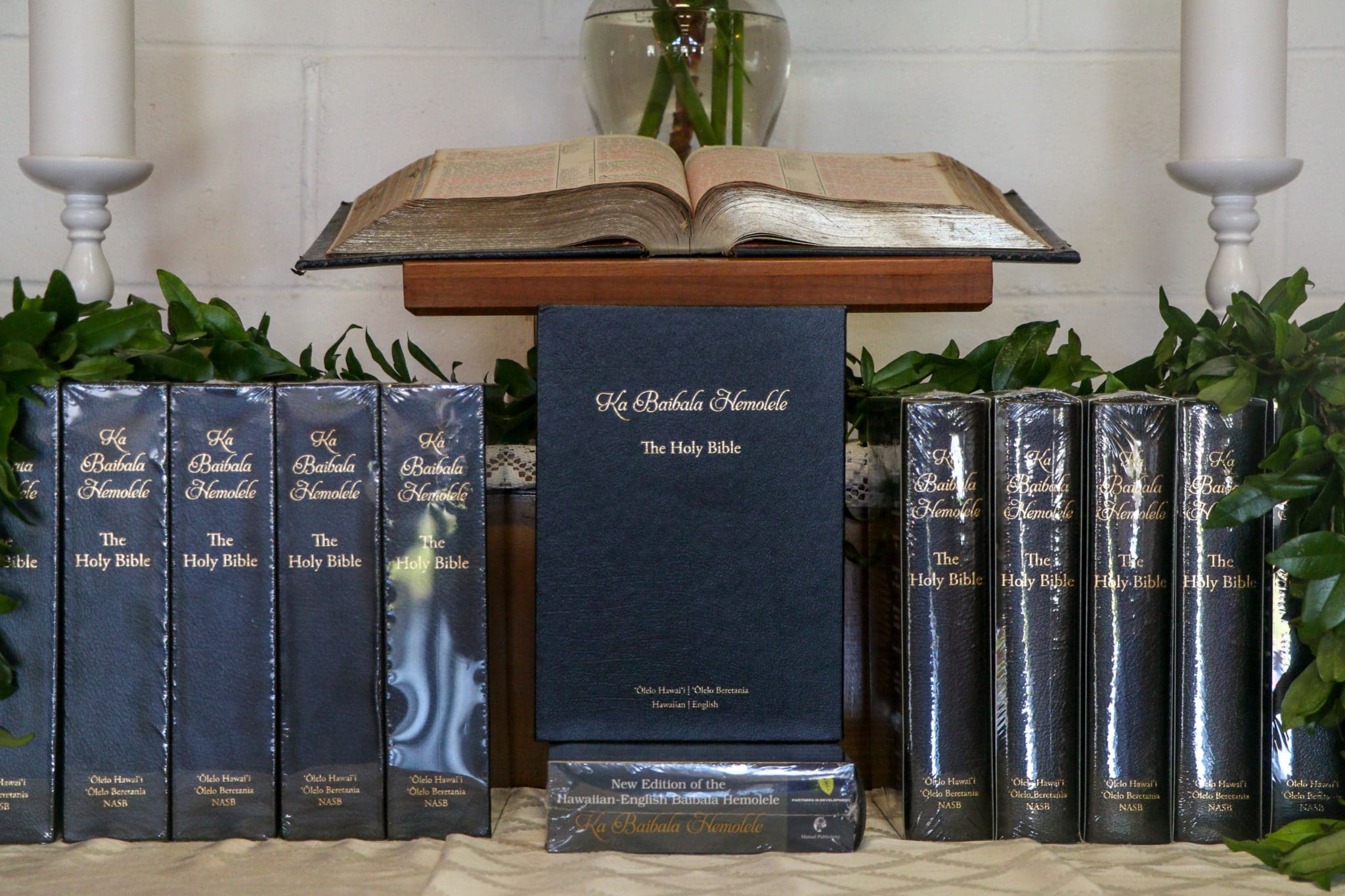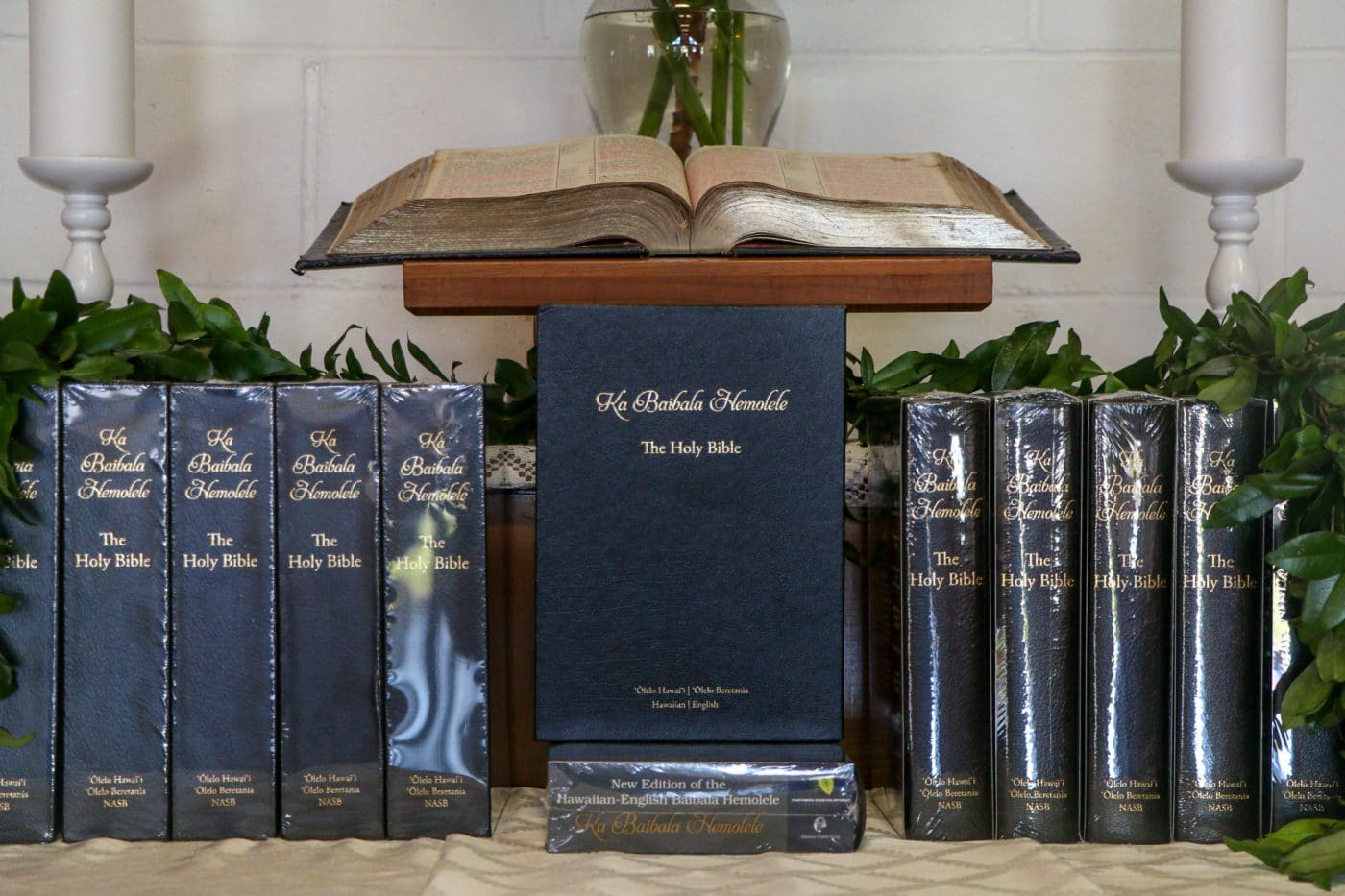 The Hawaiian language bible is now available to mobile users worldwide. Hawaiian nonprofit Partners in Development Foundation (PIDF) granted a license for the use of the diacritically marked Hawaiian text from Ka Baibala Hemolele, (the Holy Bible) on YouVersion's "Bible App", a free mobile and online Bible platform. After completing the Hawaiian Bible translation project this year, PIDF explored opportunities to make the publication available via online, mobile platforms, marking the YouVersion contract as the first mobile app to host the Hawaiian Bible text.
The YouVersion Hawaiian Bible brings app users access to a wide range of features that are now fully available in the diacritically marked Hawaiian text, such as display of the text in searchable format, sharing options of portions of text by electronic means like text messages and social media, daily Bible verse text messages, and more. The Hawaiian Bible text can be enabled through the YouVersion language settings, along with over 1,300 other languages.
To find the free, mobile Ka Baibala Hemolele text, go to your app store and search "Bible App," the free Bible app by YouVersion. To change your Bible to ʻōlelo Hawaiʻi, go into the more tab and click language, then Bible Text. Search or scroll for the Hawaiian option and simply click it to enable.
Ka Baibala Hemolele project began in 2002 with support from initial funders such as Dwayne Steele, Strong Foundation and Frear Eleemosynary Trust, and under the direction of Project Director Helen Kaupu Kaowili, it preserved the original editions of the Hawaiian Bible. Continued critical support from partners such as the Atherton Family Foundation and the Kamehameha Schools enabled the project to complete the diacritically marked Hawaiian Bible text in a printed and digital format to the public. The Hawaiian text available on the YouVersion app is a transliteration (respelling) of the original editions of the Hawaiian Bible, whose authors worked to translate into Hawaiian directly from the original source languages of Hebrew (Old Testament) and Greek (New Testament).
For additional support or to find out more information about Partners in Development Foundation and Ka Baibala Hemolele, go to pidf.org/language/baibala/