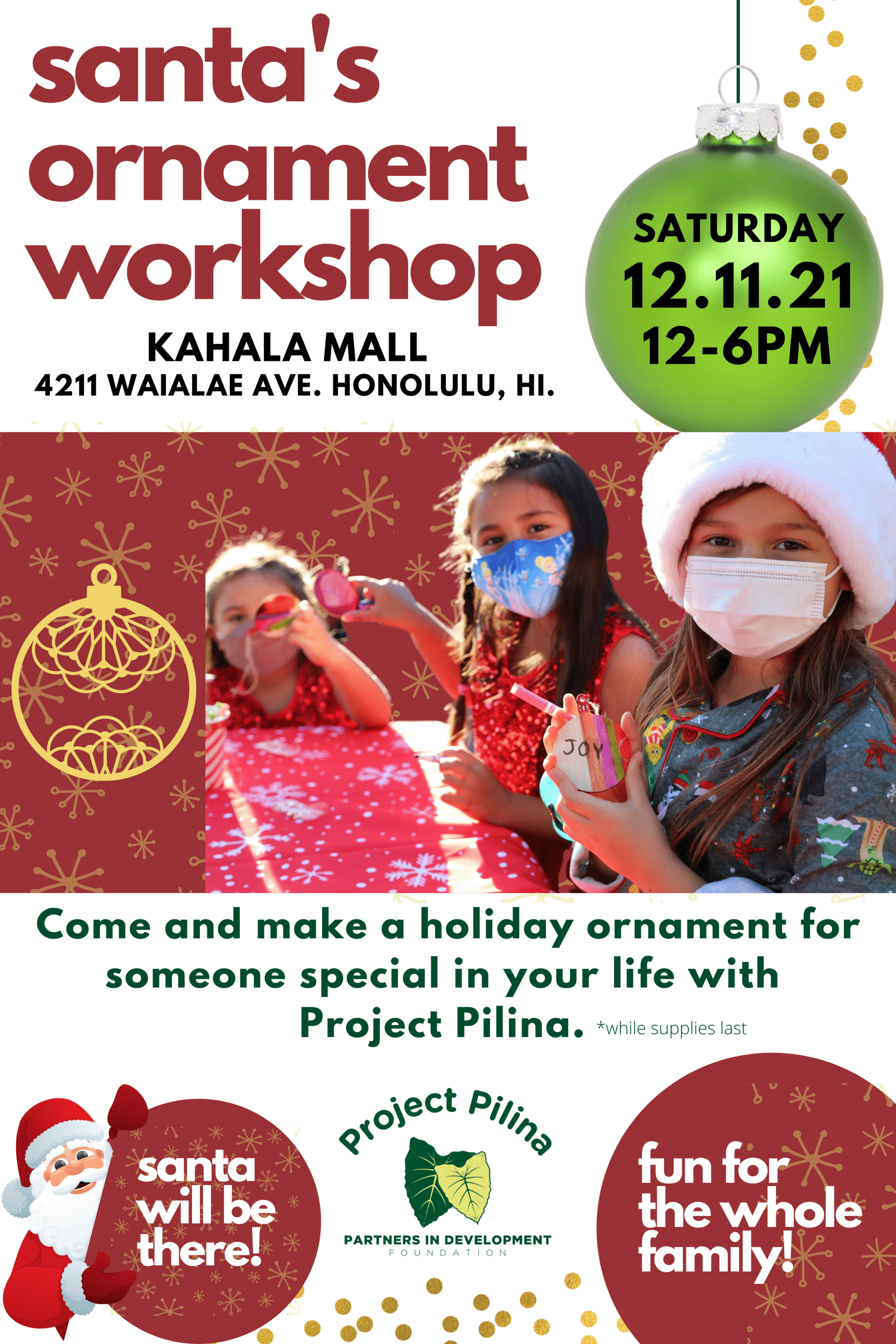 Spread the Aloha Spirit this holiday season with Project Pilina!
Bring your ʻohana to Santa's Workshop and brighten up yours or a loved one's home with do-it-yourself ornaments— for free. Supplies will be provided. Just bring your ʻohana and holiday cheer ready to meet Santa and rock to the beat of some merry music.
In the season of giving, there is so much to be thankful for in our lives. Project Pilina hopes to provide a space for the community to come together and share our gratitude in a meaningful way. At our table, we will provide wooden ornaments as well as art supplies (colored pens, pencils, etc.) for children and families to decorate ornaments for someone special in your life!
For anyone interested in learning more about foster care, you will have an opportunity to speak to a Project Pilina Foster Care Community Liaison.