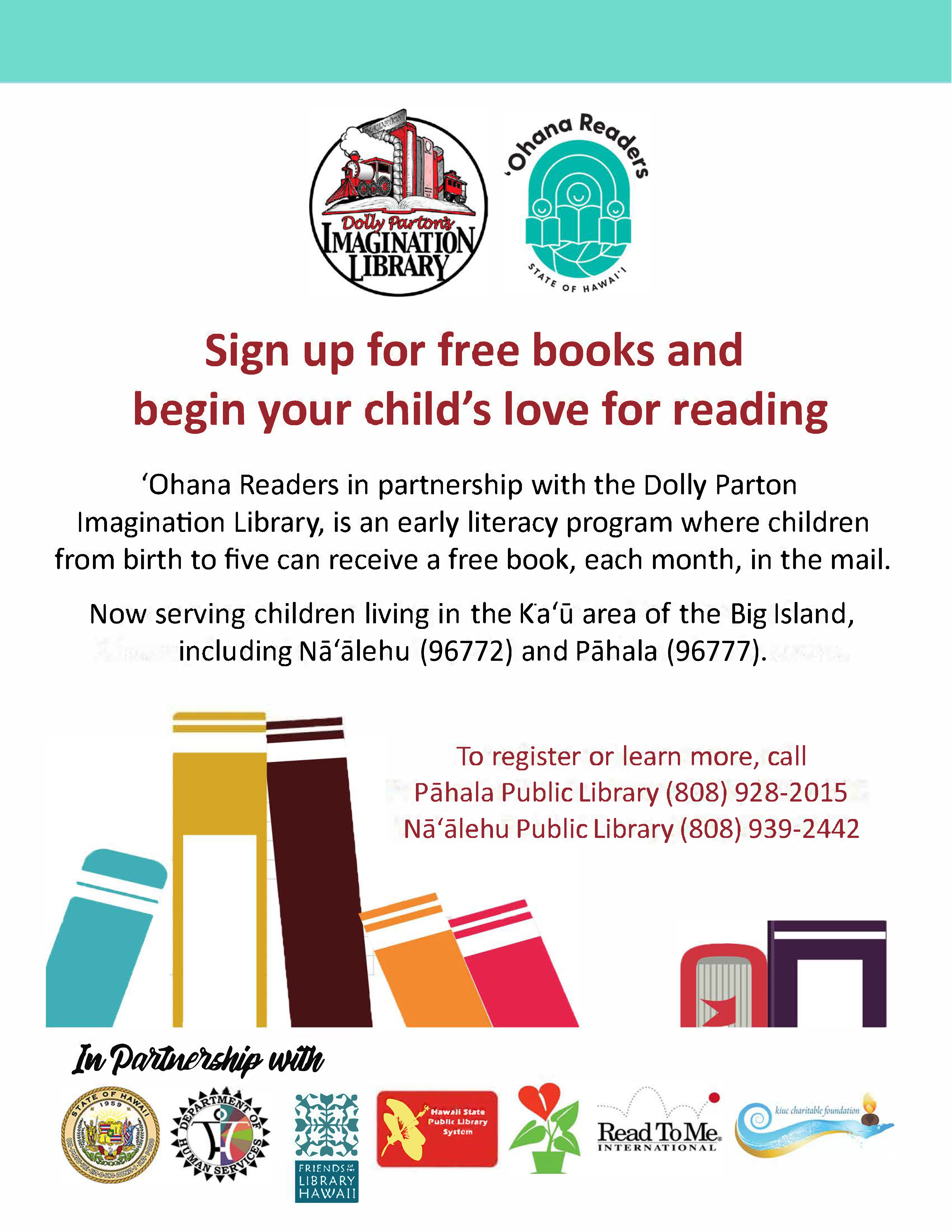 ʻOhana Readers is a literacy program that focuses on reading with family as an affiliate program of Dolly Partonʻs Imagination Library. The program offers high-quality, age-appropriate Imagination Library books each month to children who are under the age of five.
Dolly Parton's Imagination Library is a 60 volume set of books beginning with the children's classic The Little Engine That Could. Each month a new, carefully selected book will be mailed in your child's name directly to your home free of charge.
Hawai'i's first lady Dawn Amano-Ige, together with state and non-profit partners, launched the ʻOhana Readers program on Molokaʻi on October 19, 2019 and it is  expanding to new communities as funding and capacity becomes available. See the list below for communities currently served by ʻOhana Readers.
Learn more and sign up today at: friendsofthelibraryofhawaii.org/ohanareaders/