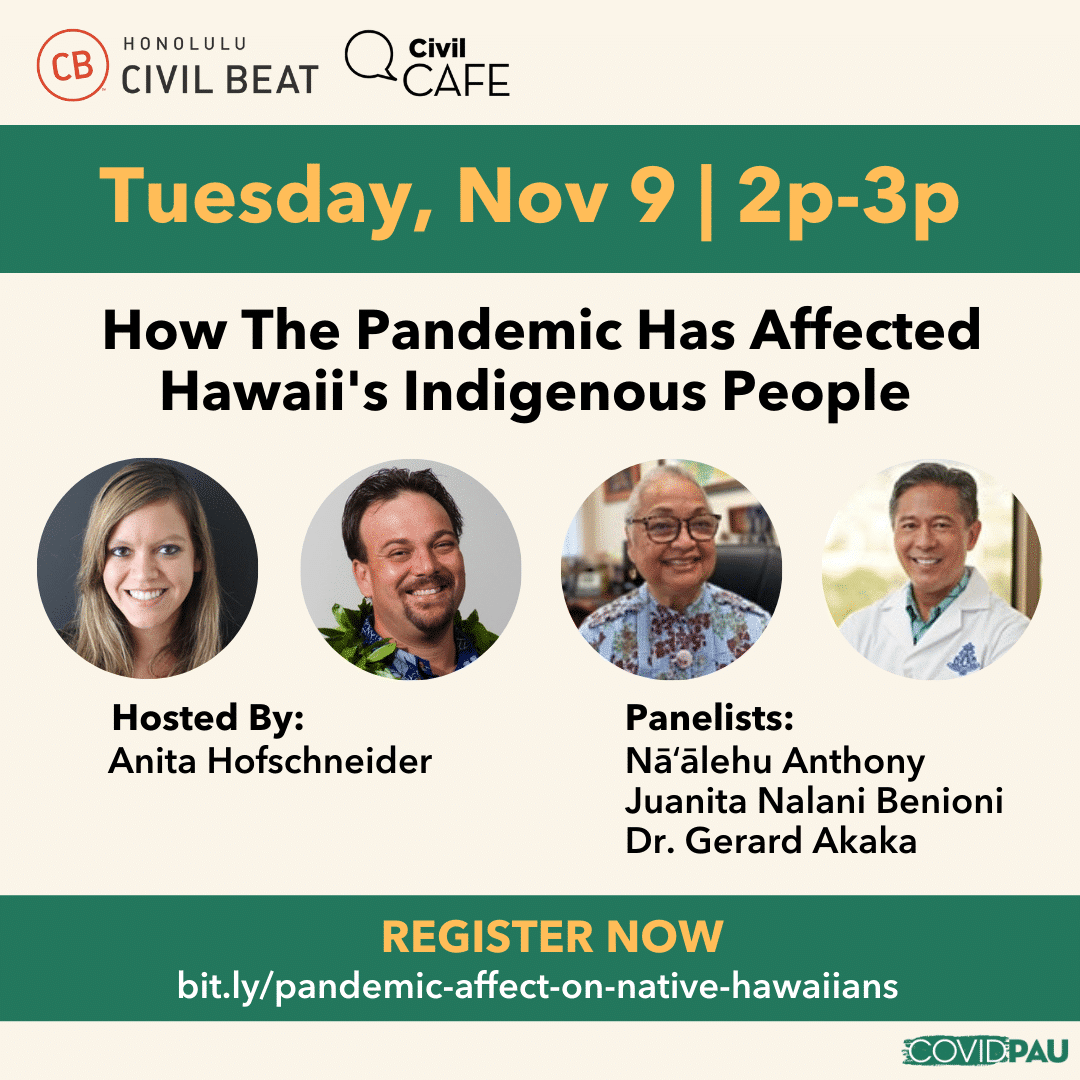 Join the NHPI hui on Tuesday, November 9th, 2pm-3pm for a discussion on "How The Pandemic Has Affected Hawaii's Indigenous People."
Joining the discussion will be Nāʻālehu Anthony, Director of COVID Pau, Juanita Nalani Benioni, of the Center for Native Hawaiian Traditional Healing at the Waianae Coast Comprehensive Health Center and Dr. Gerard Akaka, V.P. of Native Hawaiian Affairs & Clinical Support at Queen's Health Systems Internal Medicine.
Hosted by Honolulu Civil Beat health reporter, Anita Hofscheider as part of their series Civil Cafe.