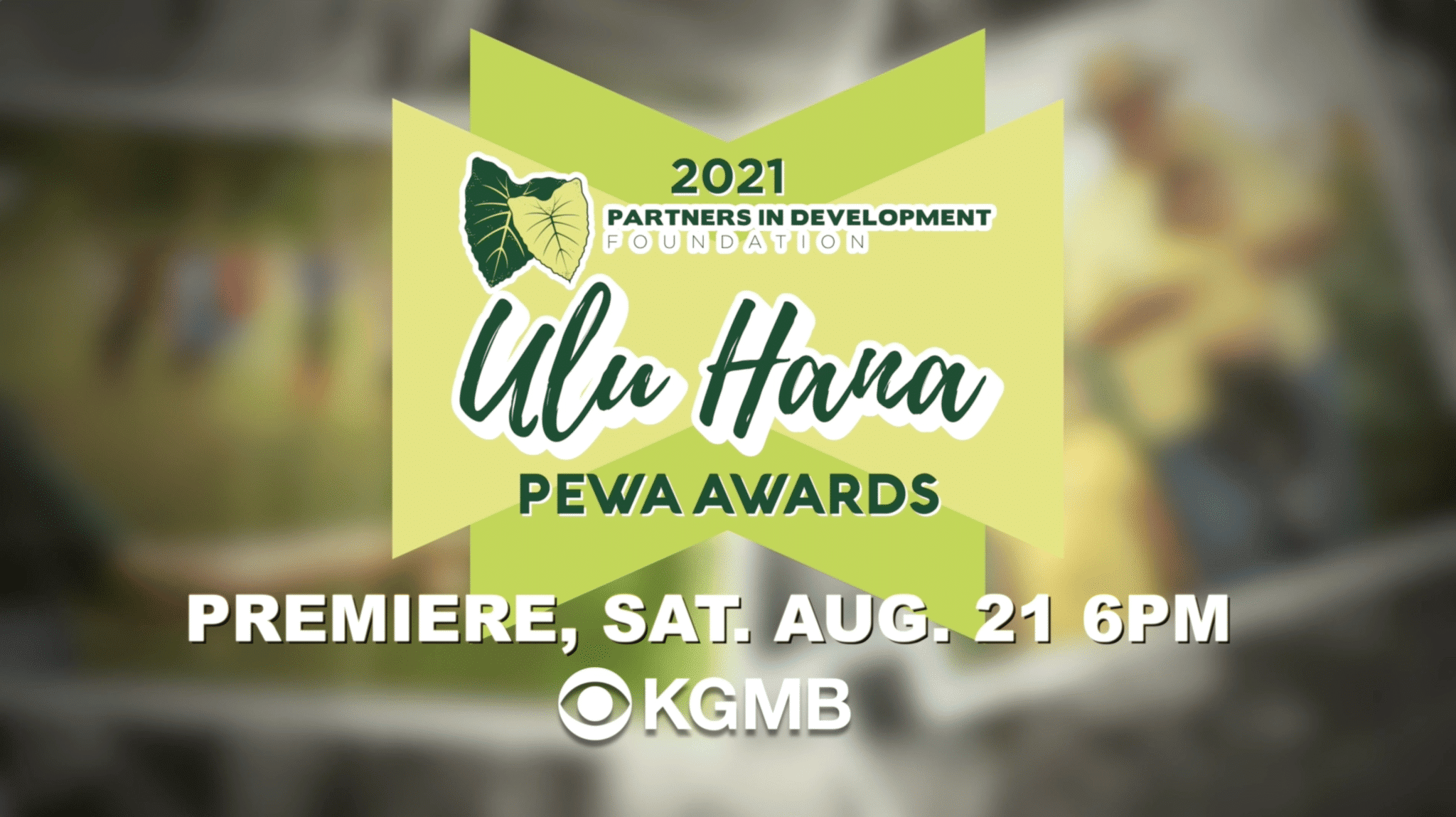 We invite you to join us for our 2021 Ulu Hana: Pewa Awards. Tune in to hear our Pewa awardees share how their boots on the ground work helps to create a healthy and resilient Hawaiʻi. You may laugh, you may cry— but above all, you will be inspired as you learn about the transformational change created through the work of Hawaiʻi's unsung heroes: Twinkle and James of Puʻuhonua o Waiʻanae, Innocenta of Pacific Voices (Kōkua Kalihi Valley), and Ginger of Liliʻuokalani Trust.
A pewa is a bow-tie-shaped patch used in traditional Hawaiian woodworking that is strategically placed along a crack on a wooden surface. It prevents breaks, thus bringing unity where there was once discord. Named after the instrumental pewa, Pewa Awardees are those who give fully from their hearts, with little need for attention or recognition.
Help us honor their work and celebrate the efforts and initiatives Partners in Development Foundation has done in our community, made possible by our team, supporters, partners, and participants. Click here for more details! The hour-long Ulu Hana: Pewa Awards broadcast will air on August 21 at 6:00p.m. on KGMB, August 22 at 1:00p.m. on KHNL, and August 23 at 7:00p.m. on K5.