ASB supports critical PIDF efforts during challenging times
See PIDF's feature in Midweek's Hot Shots, posted on Aug. 25, 2021, here.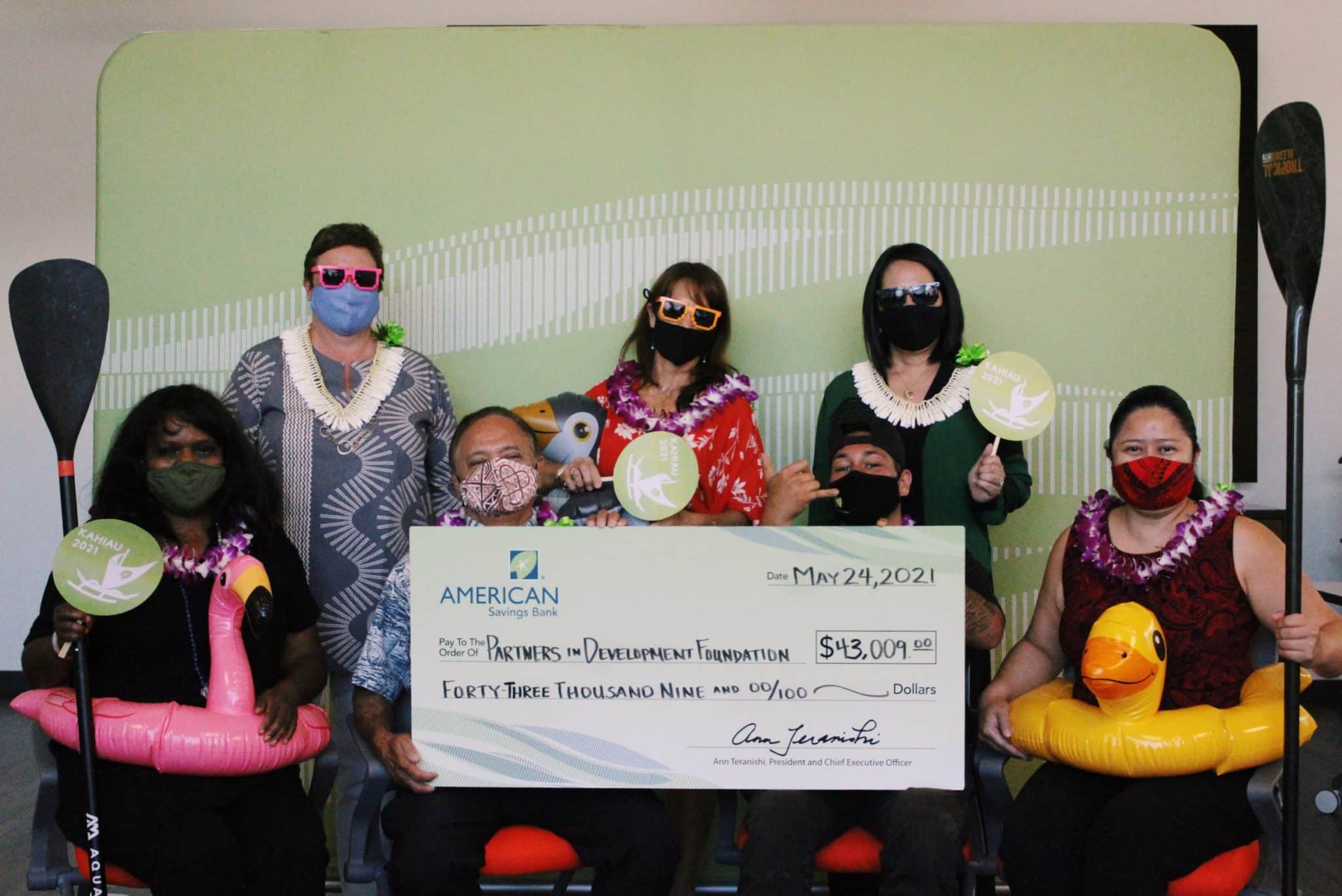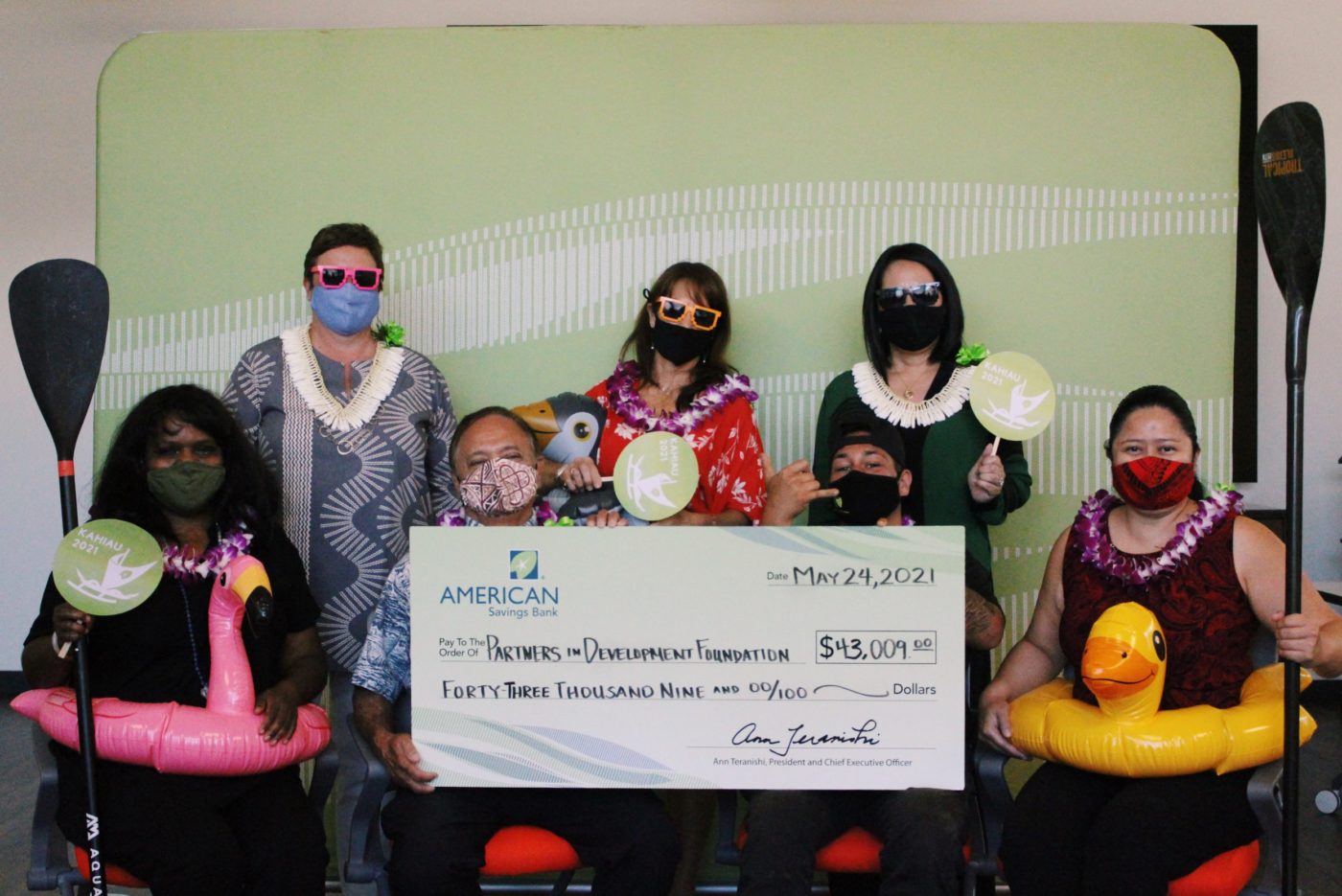 Partners in Development Foundation received a $43,009 grant from ASB's Kahiau 2021 Giving Campaign. The funding will support program keiki and their ʻohana, as well as community members in need of PIDF's continued Covid-19 relief resources and services.
ASB raised a total of $360,708 to donate to support local community organizations during a time when they need it most. An impressive 95 percent of ASB teammates participated in the annual workplace giving program. This year's "We're all in this together," canoe‐themed campaign generated $210,708 in teammate donations, which was then matched by an additional $150,000 from ASB.
"Our local nonprofits across the state have been crucial in providing much‐needed services to our community throughout the pandemic and we are thrilled to be able to support them during these challenging times," said Ann Teranishi, President and CEO of ASB. "I am so proud of our teammates for grabbing their paddles and giving from their hearts so that our nonprofit partners can continue their life‐changing work."
The word "Kahiau" in Hawaiian means "to give from the heart without expecting anything in return." PIDF is one of five recipients of the Kahiau funds. The other recipients include the Child & Family Service, Kapiolani Health Foundation, Kupu, and United Way chapters in Hawaiʻi.
ASB supports initiatives that promote educational excellence and financial literacy, strengthen families and foster innovation and entrepreneurship through donations, sponsorships, grants, scholarships, internships and volunteerism. ASB supports its Kahiau Community Partners year‐round through the bank's Seeds of Service volunteer program and financial literacy workshops.
"The families we serve are hurting right now. We are so grateful for partners like ASB who go above and beyond to support our programs, keiki, and ʻohana. It's because of their loyal support and belief in our mission that we are able to work together to transform the lives of families for the better throughout Hawaiʻi. It's always a special relationship— even more so this year in particular," said Shawn Kanaʻiaupuni President and CEO of PIDF.
In addition to serving higher numbers of at-risk youth, in the past year, PIDF worked quickly to close the gap for Native Hawaiian and Pacific Islanders (NHPI) who had difficulty accessing resources during the covid-19 pandemic. The Open Arms Harbor iso-quarantine facility served over 225 members of the community who had been exposed to or tested positive for covid-19 and needed a place to heal. Not only that, PIDF partnered with key community partners to launch Wifi on Wheels, a van providing wireless internet access to connect keiki and ʻohana in Waiʻanae for distance learning, provided electronic devices like tablets and headphones, and distributed over 60,000 pounds of food throughout Hawaiʻi.