Na Makamae: Dawn, Tūtū and Me
Dawn Taniyama is the Site Manager and Project Assistant for Tūtū and Me Traveling Preschool's Hawaiʻi Kona team. Dawn has been with Tūtū and Me for going on five years.  
"I've always had a passion working for keiki and families," Dawn says. "What I love most about my job is visiting program. Just seeing the joy and the energy that my team portrays, seeing all the excitement and the smiles from the keiki and the caregivers when they're engaged in the activities."
Dawn is known for her gentleness, compassion, and community-mindedness, never turning down an opportunity to promote her Tūtū and Me site's myriad of free services to families with young children in the Kailua-Kona area.
The Hawaiʻi Kona team all echo Dawn's commitment to community. Lead Teacher Shaleina Kekoa explains that they "are one big ʻohana and we need to be tied with our communities so that they know our program is very beneficial and plays a big impact on people's lives."
"Dawn is an awesome person," Shaleina adds. "I love her work ethic and leadership skills. She's always pushing us to go above and beyond just as individuals and as a team."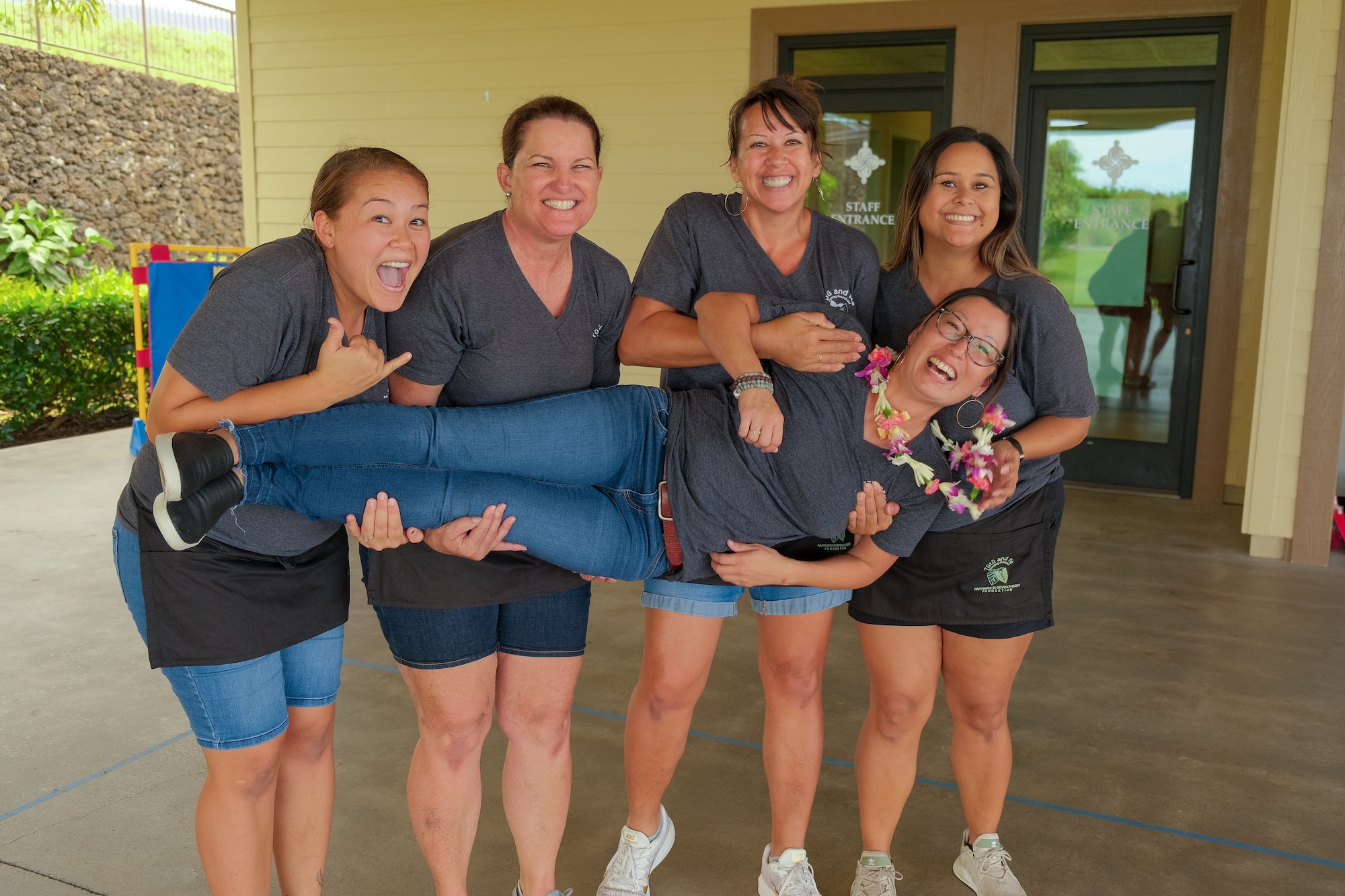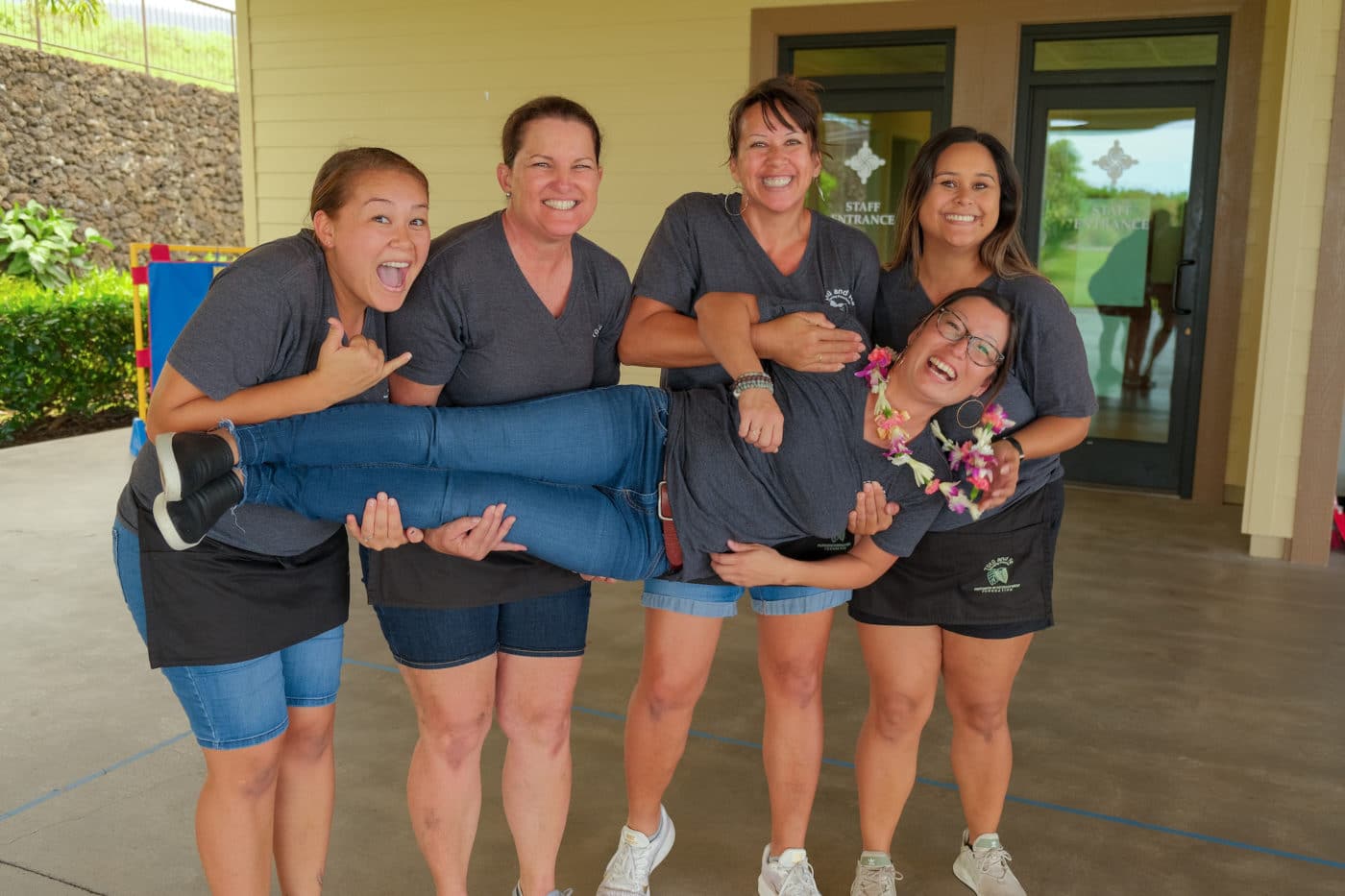 Assessment Specialist Debbie Fukushima has known her since Dawn was a little girl, and says Dawn has grown up to be "compassionate, extremely knowledgeable, and extremely caring. Every day she demonstrates these traits at Tūtū and Me. Every day she goes above and beyond… she always gives her all," Debbie says.
Besides being an invaluable part of her team, Dawn is also a special person to the families that she serves. The Matsuwaki family has been coming since 2013 and says that it's inspiring how Dawn goes out of her way to greet the keiki.
"My kids are more introverted and she's so gentle with them, the way she approaches them she just draws them out and makes them feel comfortable with her and with Tūtū and Me," says Pearl Matsuwaki, a mother who's brought both of her keiki to the North Kona site.  
"We just love Aunty Dawn! She's so sweet and so kind, she always brings a smile to my kid's face," says Pearl. "She epitomizes the aloha spirit and we just really appreciate that about her."
Hoʻomaikaʻi, Dawn! We are so thankful to have you as part of the Partners in Development Foundation ʻohana!
Na Makamae is our monthly segment where we recognize employees who are doing tremendous work with the children and families they serve.  'Na Makamae' refers to those who are prized, highly valued, highly appreciated. Na Makamae are those who are endeared to us.