57 Ka Paʻalana Preschool Keiki Graduate
The Partners in Development Foundation school year officially ended in June as our Ka Paʻalana Homeless Family Education Program held its annual graduation celebration at the Neal Blaisdell Center in Honolulu.
For several years now, Ka Paʻalana staff have worked hard to provide a fun celebration for the graduating Ka Paʻalana preschool keiki and their families.
The ceremony consists of each graduating keiki in cap and gown walking across the Blaisdell Center stage to accept their certificate. At the end, they all come together to perform songs for the gathered crowd and one keiki helps to lead a pule before lunch begins.
This year the theme was "Celebrating our Artists and their Masterpieces." Ka Paʻalana staff had worked hard to create set pieces for the stage, as well as multiple fun and
STEAM-oriented activities
for the keiki to engage with.
One of the favorite activities at this year's graduation was the "Pāʻina Pīʻāpā," a 'rave' tent with black lights, alphabet lettering lining the walls, upbeat music, and light-reactive streamers for the keiki to dance with.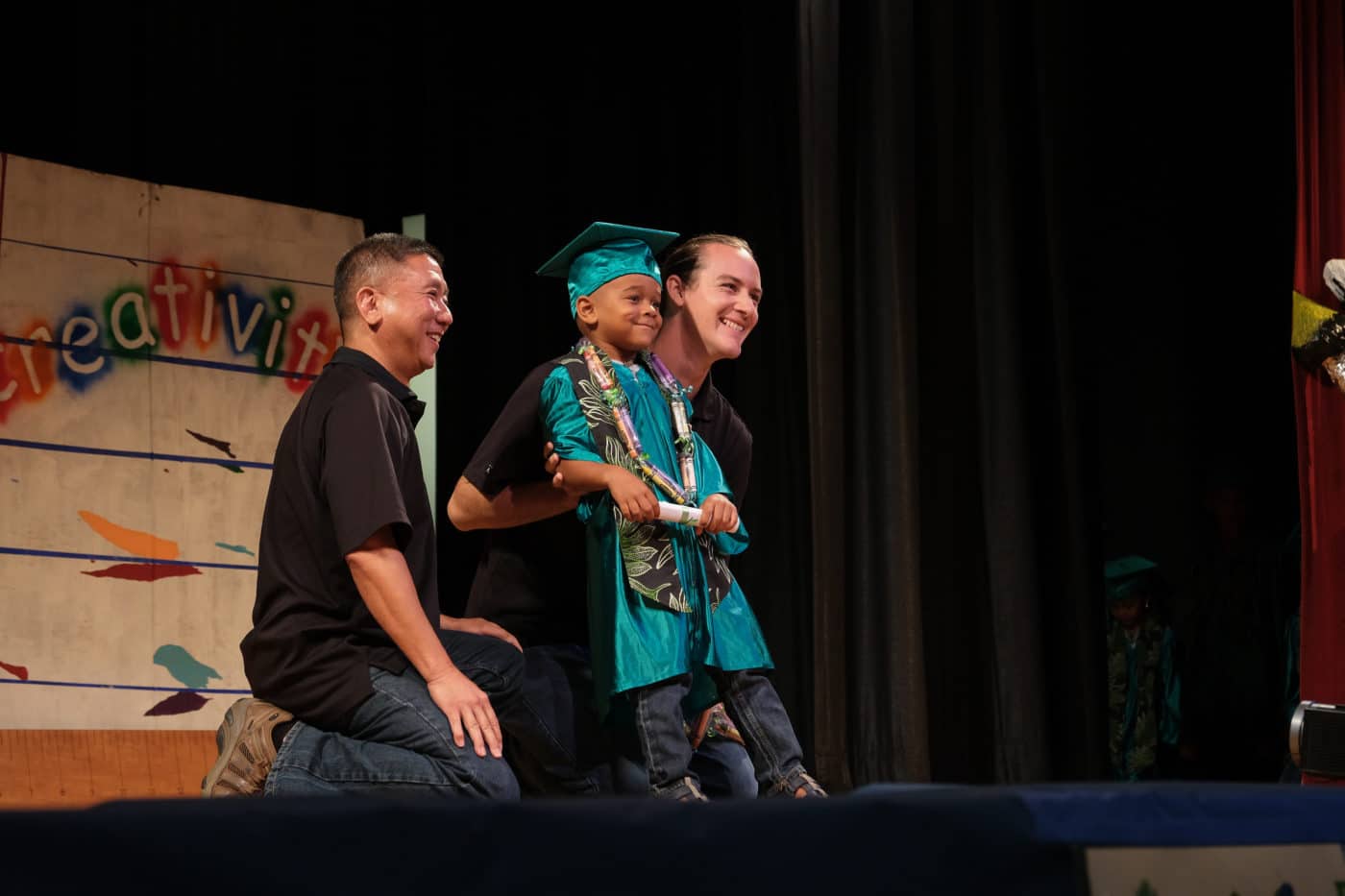 The purpose of the Ka Paʻalana preschool program is to prepare keiki for school success. Children receive an intensive, developmentally-appropriate and culturally-relevant education through preschool teachers and assistants.
Ka Pa'alana focuses its outreach on homeless families or those that are transitioning out of temporary housing – like the Hope Shelter in Kapolei – as well as at Hawaiian Homelands in Wai'anae and Waimānalo.
"The graduation is a symbol [for the families] of accomplishment and of a future for their kids," said Terry Nakamura, Ka Paʻalana's Program Manager. He explains how Ka Paʻalana tries to plant a seed in the minds of the keiki and caregivers that they can go on and complete high school, and go to college.
These efforts are not only for the keiki, but also for the adults.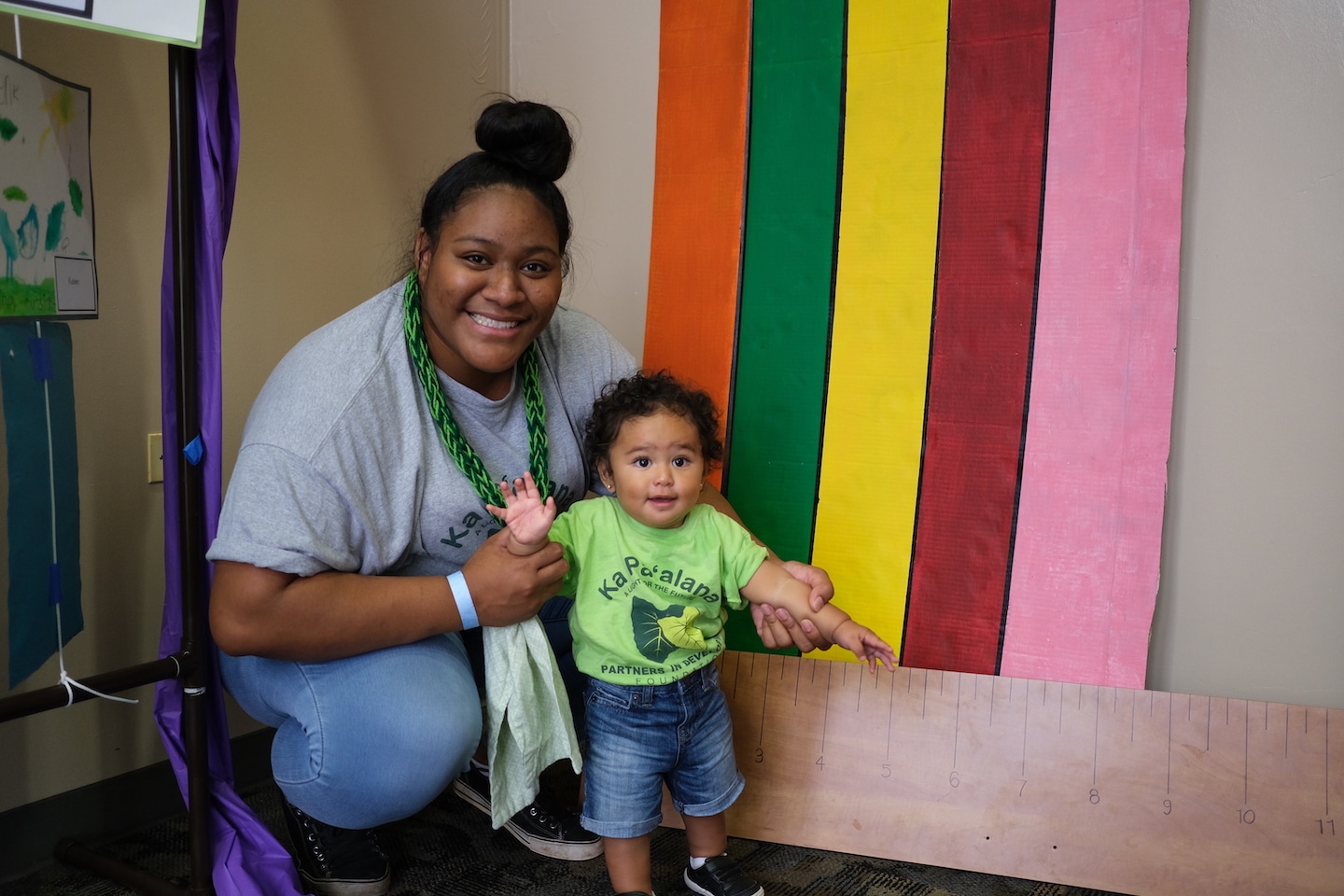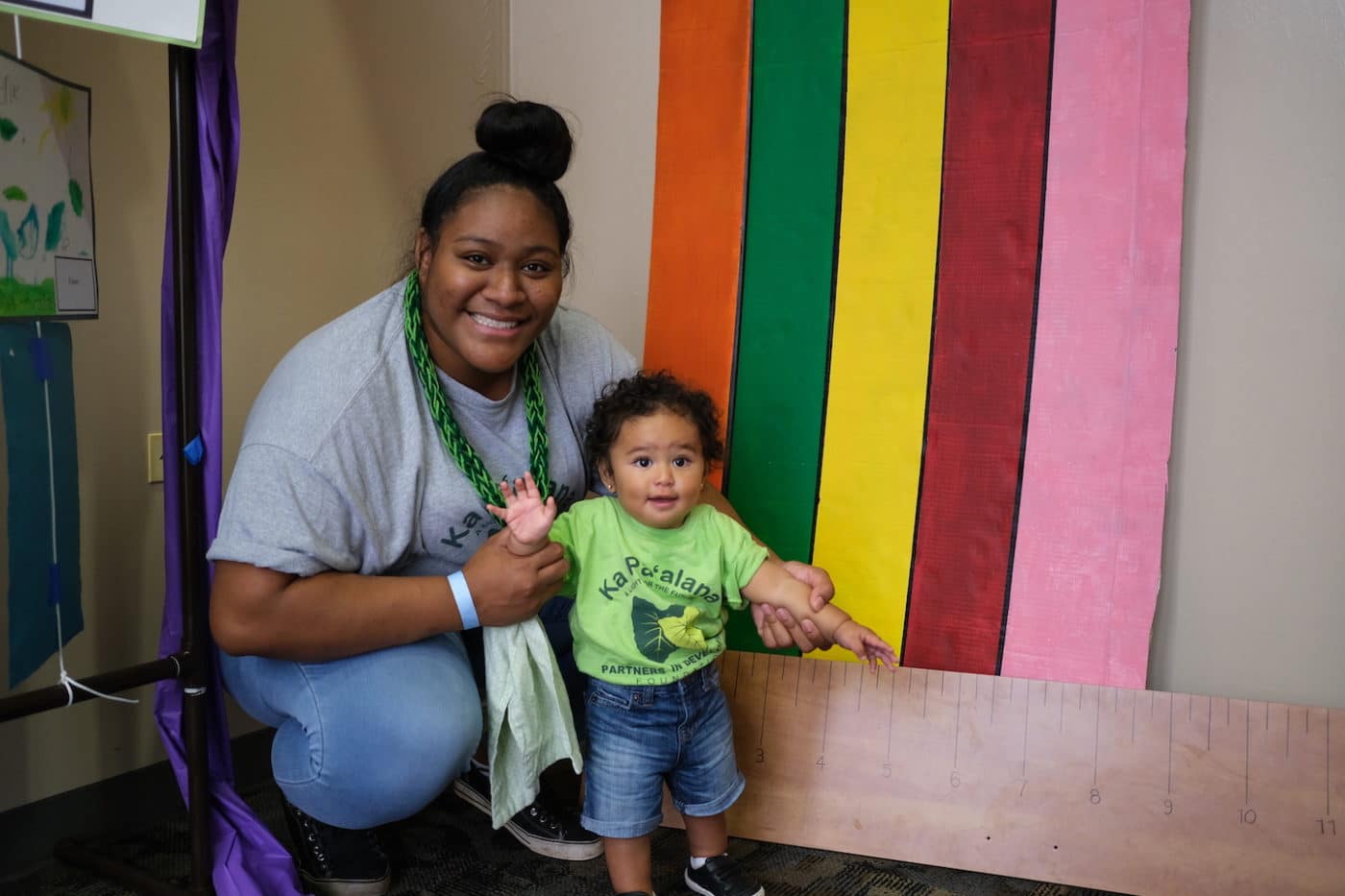 Nati has been coming to Ka Paʻalana for almost two years, starting at the Kakaʻako site with Family Education Coordinator Cheri Richards and Home Visiting Specialist Denise Mazepa before transitioning to the Hope Shelter on Oʻahu's Leeward Coast. She calls Ka Paʻalana a "big blessing."
"It's a big opportunity to learn and explore new things… I've learned a lot of life lessons, parenting lessons, and just being a teacher to my son."
She goes on to explain how the graduation means a lot to the parents, about both the achievements of their keiki and their own personal goals as parents.
Hoʻomaikaʻi to all the graduating keiki and their families! We wish them all the best for their future success in school, and send them our warmest aloha for being a part of the Ka Paʻalana ʻohana.